Book Shop
I currently have two books available for sale - one through this website and the other through Amazon Kindle. Here's information about each: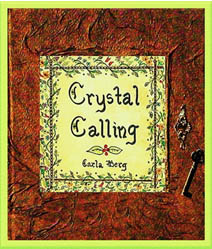 Crystal Calling E-Book

Dive into a world of colorful, rhythmic folk tales that take both heroes and villains on a journey of self-discovery. Crystal Calling is infused with the wisdom of the ages and the energetic properties of crystals. Its five stories hold multiple levels of meaning, making them well worth exploring over and again.

Complete with hermits, crones and wise ones who rescue the lost and misguided, each delightfully tongue-twisting tale is woven with lessons that align with a particular crystal and its unique properties. And it's perfect for reading aloud, so teachers, parents and children can all have fun reading or acting out.

Be sure to check the back of the book for photos and descriptions of the crystals and their properties, as well as discussion points for teachers, parents or book clubs. Available for sale as an Amazon Kindle e-book: (Kindle is a FREE download for PC's, tablets and i-phones). You may purchase the book here:
Amazon.com: Crystal Calling: A Book of Rhythmic Folk Tales eBook: Carla Berg: Books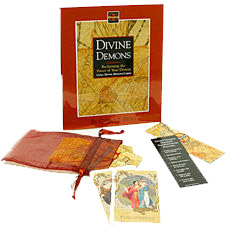 Deep down, we long to live life with purpose, follow our passions, and enjoy the life of our dreams. With this simple, yet powerful, transformation tool, you will learn how to create that life by removing the obstacles that stand in your way.
Using a beautifully crafted set of cards, Divine Demons guides you through the process of unearthing and releasing the fears and distorted beliefs that keep you from reaching your full potential as a divine human.
If you need to pay by check or would like to order bulk quantities, please write to carla@divinepotentials.com
$35.00 (plus s/h)
Includes book, set of 30 beautiful Divine Demons cards, organza pouch, and bookmark.